Professional Service With A Personal Approach
Experienced, Capable, Honest – and above all else – Committed to Partnership
Fort Collins General Contractors & Remodeling Experts
Unparalleled Value
Professional Fort Collins Construction Services. We pride ourselves in building construction projects of unparalleled value and quality in an effort to maximize your financial investment.
Professional Service
Our slogan of "Professional Service with a Personal Approach" isn't merely a tag line. Swift Builders places a significant emphasis on establishing strong, long-term relationships with clients, design disciplines, and the subcontractor community.
Swift Builders, LLC
Swift Builders LLC, founded by Evan Swift and Derek Cohen, is a full-service Fort Collins general contractor in Northern Colorado. Swift Builders focuses its resources on commercial, residential, basement finishing, and remodel construction projects.
Ft. Collins General Contractors
Swift Builders has the capacity and willingness to assist in preconstruction services, construction budgeting, construction management, and wide-ranging general contracting services.
Fort Collins Construction Experts
Swift Builders understands the inherent challenges associated with various types of construction projects and have implemented various construction management programs to minimize the adverse effects of such challenges.
Basement Remodeling
Regardless of the specific complexities; quality, schedule, cost, or value will never be compromised. No matter if you need basement remodeling or have a full home remodeling project, Swift Builders strives to be the Fort Collins contractor of choice.
It has been my privilege to have worked with Evan Swift in the past 5 years on two large projects. Evan was the Project Manager on two Projects totaling over 60 million dollars. I absolutely feel that his leadership and Team Spirit are what made the projects so successful. Evan not only has an MBA and understands the finance end, he started in the field and absolutely knows the "nuts and bolts" of how the project should be built. His attention to detail, schedule and budget make him an individual we will continue to work with. One other thing, Evan also has the ability to communicate and make owners feel and know they are in very capable hands! He is by far one of the best young men I have ever worked with in this industry!
Your project is important to us, our team is here to help.
Need construction experience for a commercial project?
Professional Craftsmanship With a Personal Touch
At Swift Builders our team is dedicated to the same values the company was founded on. Trust, commitment and communication and above all else, partnership. It is this foundation, along with our promise to exceed our clients' expectations, support the environment, and give back to our community that has helped Swift become one of the top general contractors in Colorado.
We are a full service general contractor that provide construction services that include residential basement build outs, commercial/retail tenant improvements and new ground up buildings.
Want to know more about Swift Builders?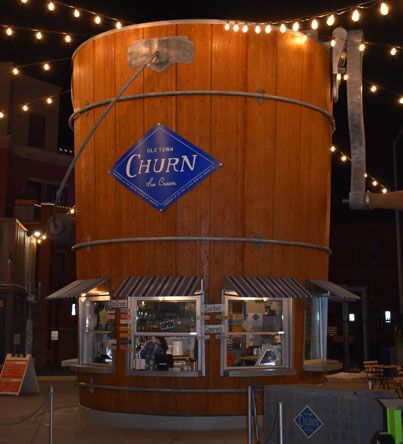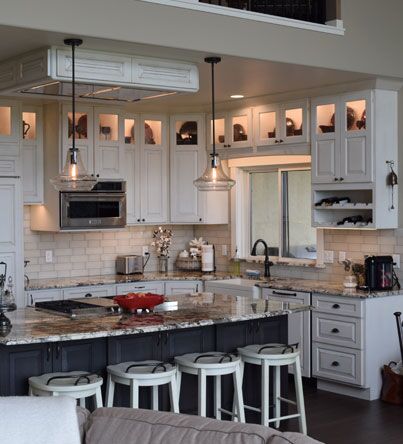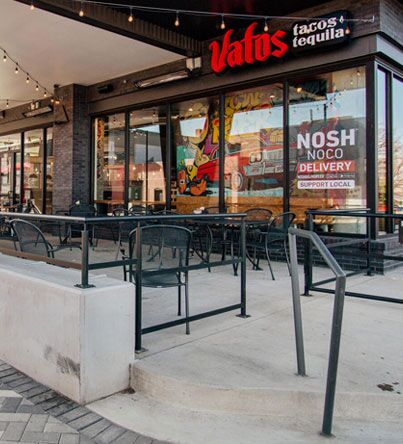 Who We Are
Read More

Derek Cohen and Evan Swift started Swift Builders, LLC, a full-service general contractor in Northern Colorado. Swift Builders was founded in 2016 with the goal of fostering long-term partnerships with clients, design fields, and subcontractor organizations. In our region, we believe that quality and value in your project can only be achieved with a professional service with a personal approach. Swift Builders places a premium on developing community within the region and takes great pride in dedicating and managing the necessary resources to improve the quality and value of your building project.

Swift Builders is an experienced construction management company with over 20 years of experience in the business. This diversity allows Swift Builders to construct projects of all kinds and sizes. We have the skills and expertise to create commercial, retail, healthcare, higher education, manufacturing, multi-family, automobile, financial, residential, kitchen remodel, and basement finishing projects. There isn't a project too big or small for our professional construction teams.

We are a customer-centric organization that is results-driven. Our focus on the customer experience is what sets us apart from other construction companies in the area. We take the time to get to know our clients and their needs so that we can provide them with the best possible service. We understand that every project is unique and requires a different approach. That's why we offer a variety of services to choose from, including design-build, pre-construction, construction management, general contracting, and more.

The greatest reward we can receive is when a customer entrusts us with another project. Due to our focus on working with repeat customers, Swift Builders understands the importance of being able to cover a wide area. To meet this need, Swift Builders has the resources and desire to build projects in Northern Colorado and the Denver Metro region. We are committed to being your partner in the building process and aim to provide an enjoyable construction experience for your new space.

If you have any questions or would like to discuss your next project, please contact us. We look forward to hearing from you!