Swift Builders, LLC, founded by Derek Cohen and Evan Swift, is a full service general contractor located in Northern Colorado. Founded in 2016, Swift Builders predicates itself on establishing long term relationships with clients, design disciplines, and the entire subcontractor community. Our attitude towards building projects is synonymous with our company slogan, Professional Service with a Personal Approach. Swift Builders places a significant emphasis on building community within our region, and we pride ourselves on committing and managing the necessary resources to maximize the quality and value in your project.
Swift Builders is comprised of a construction management team that embraces over 20 years of diverse construction experience in the industry. It is this diversity that allows Swift Builders to build projects of all types and sizes. We have the aptitude and necessary experience to build commercial, retail, healthcare, higher education, manufacturing, multi-family, automobile, financial, residential, and basement finishing projects. There isn't a construction project that is too large, small, or complicated for Swift Builders.
The most rewarding accolade we can possibly receive is when a client chooses us to build another project. Due to the emphasis placed on working with repeat clients, Swift Builders understands the intrinsic need to cover a vast landscape. In an effort to address this need, Swift Builders has the capacity and willingness to build projects all across Northern Colorado and the Denver Metro area. We are currently licensed in various municipalities across the Front Range.
Ready to get started on your home or commercial project?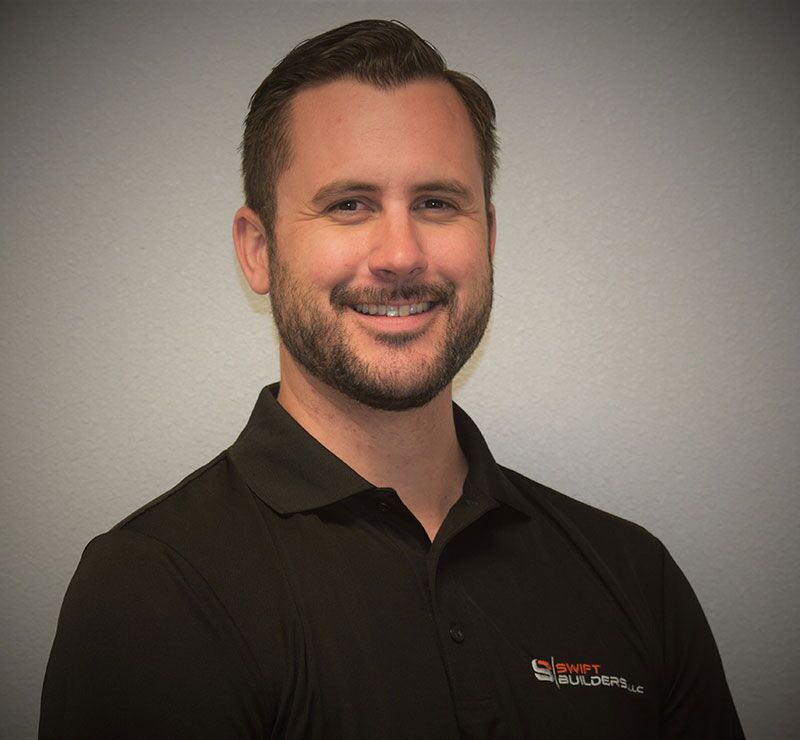 Evan Swift, a cofounding member of Swift Builders, has established an infallible reputation with clients, design teams, and the subcontractor community for more than 10 years. Evan learned the framing trade upon being discharged from the United States Navy in 2004. This framing experience allowed him to gain employment with a large general contractor in Northern Colorado. The experience gleaned from being employed with a large general contractor for more than 10 years was invaluable. With advancing his career and employment opportunities in mind, Evan pursued a BS degree in Project Management from Colorado Technical University and followed that up by acquiring an MBA in Finance. Evan was previously employed as a Senior Project Manager for a general contractor performing roughly $200 Million in gross annual revenue. This large project experience allowed Evan to obtain the essential tools and experience necessary to successfully complete projects of all sizes and scopes. The need for a competent and qualified general contractor to better serve the Norther Colorado market remained prevalent, however, and it is with this fundamental inspiration Swift Builders was founded.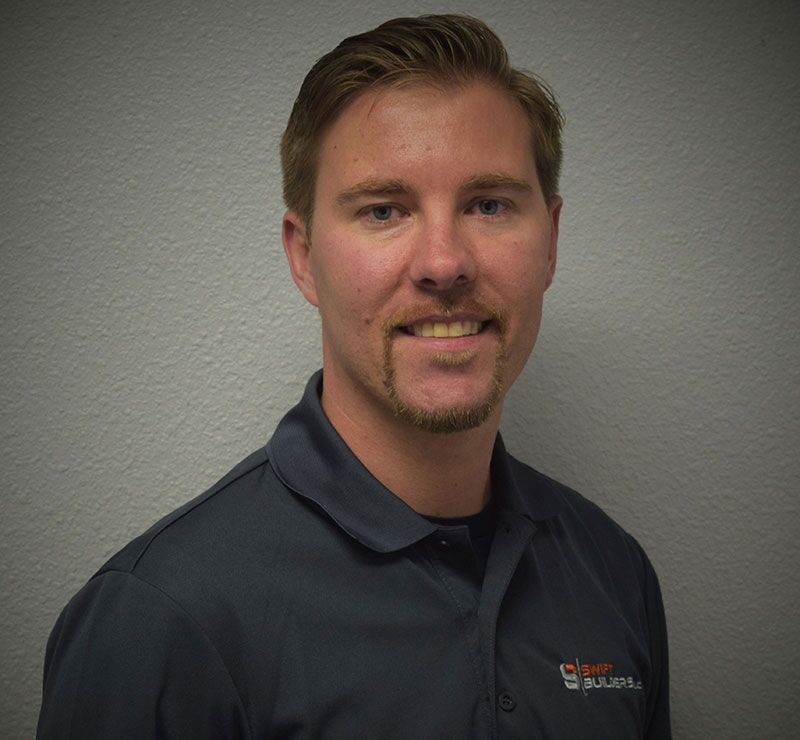 Derek Cohen has become entrenched in the Colorado construction market over the last 15 years. He began his professional journey by graduating Colorado State University's highly recognized Construction Management program and continued to attain a wealth of knowledge by successfully completing a vast and diverse portfolio of projects and roles. Derek has experience in all project types including residential, commercial, automotive, higher education, manufacturing, multi-family and many others. This diversity has left Derek well versed and fully qualified to address any construction challenge that is presented. Derek is married with two children, ages 3 and 1, that he spends as much of his free time with. Trips to the mountains are a constant lure and they enjoy all that Northern Colorado has to offer. Derek believes strongly in a sense of community and is very generous with his time to support local initiatives..